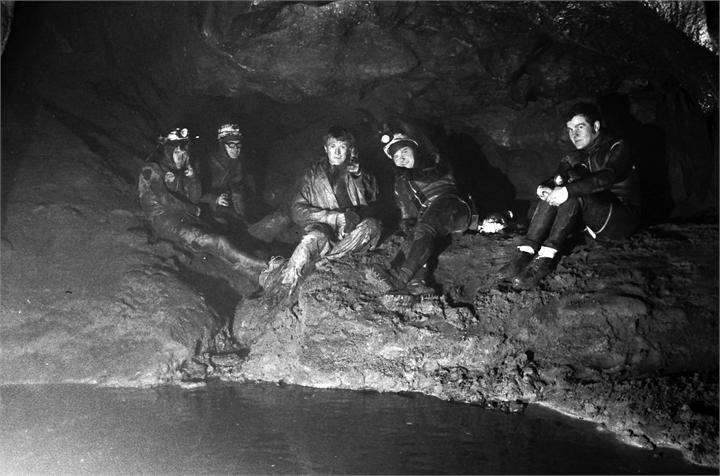 John Rushton, John Shepherd, John Southworth, Mick Ormerod, John Ogden
Preface by Mick Melvin:
During the 1960s the Happy Wanderers Cave and Pothole Club was a small limited membership caving club based in Kingsdale near Ingleton. The Happy Wanderers were at the forefront of much of the new cave exploration work carried out in Yorkshire and Lancashire during the 60s and 70s. Often their members would work together with other cavers, or caving clubs in a joint venture to push new ground.
The club produced its first journal in 1966 which has long been out of print. Many people have enquired as to where a copy can be obtained. With that in mind I have digitised the original Journal and made it available on the Internet. The journal can be downloaded from the "Download" link. I have included a new preface with photos of members who were active during the years 1964/73.
There are at least five members whom I don't have images for; I include their names here for completeness: Mike Myers, Len Law, Gerry Johnson It's appropriate to mention here the members who were active during the late sixties and early seventies. Together with some of the people pictured below, they were responsible for some of the Clubs major discoveries. It is hoped that with their help I can add some of those discoveries to the site in the future.